Vice President/Chief Operating Officer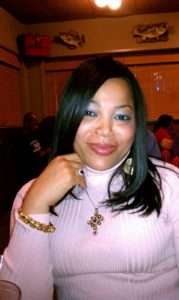 Lady Diane Benton, was saved and licensed as an Evangelist in the Church of God In Christ. She
has served under many great leaders, with her roots starting in Detroit, Michigan.
She later accepted her Prophetic calling through the direction of her Pastor at that time,
Superintendent William Brown who anointed and prayed over her life to release her into the prophetic office that he witnessed upon her life.
Lady Benton, is the founder of "Anointed To Serve Ministries" which for the past 15 years she has coordinated leadership conferences, prayer summits, special events, and workshops. She has been employed with the Federal Government for nearly 30 years working in Human Resources and later promoted to the Office Public Affairs.
Lady Benton majored and have a degree in Business Administration at Detroit Business Institute College and continued her education through online and in communication,
and computer software at Washington USDA, Emory University, She received her Doctorate
in Ministry through Kingdom Life Global Theological Seminary, Accredited through Transworld Commission.
Lady Benton, supports and serves as Administrative Assistamt and Women's Department Director of Words of Restoration International Ministries,besides her husband , Dr. Oscar Benton, Jr., She is the Vice President and Chief Operating Officer of
Kingdom Life Global Theological Seminary.
Lady Benton and her husband, Dr. Benton, have a blended family of five children and six jovial grandchildren.
Lady Benton, is a pastor's helper, an intercessory prayer warrior, teacher, she travels to do speaking engagements, conferences, as God opens doors for her.