Brief Biography of
MATTHEW C. IRVING, SR., D.Min.
Dean of Curriculum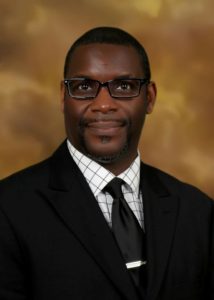 Pastor MATTHEW C. IRVING, SR. was born and raised in the Monterey Peninsula . He began his life in ministry at the age of 19.
Pastor Irving has faithfully worked and served in a variety of positions within the local church-from administrator, youth pastor to the assistant pastor. He is a graduate of Bethany University in Scotts Valley, California, where he received a Bachelor of Arts degree in Church Leadership and pastoral Studies. Pastor Irving has been involved in continuous training and education. Pastor Irving recently received his Doctorate of Ministry from Kingdom Life Global Theological Seminary, Transworld Alliance Accreditation. Additionally, Pastor Irving serves as the Dean of Curriculum for Kingdom Life Global Theological Seminary.
Pastor Irving has been nurtured and mentored by his father the late Pastor Carroll W. Dade and his spiritual father Dr. Samuel E. Gaskin pastor of Christian Memorial Tabernacle in Seaside California.
With his biblical training and spiritual training it has allowed Pastor Irving to serve as senior Pastor of the Mount Olive Church of God in Christ in Watsonville California as well as assisting other ministries in and out of California. He is the founder of Agape Evangelism outreach ministry, a ministry meeting the needs of hurting mankind.
Pastor Irving leads the congregation of New Beginning Community Church of Santa Cruz, California; a Young, vibrant church with great potential and a heart for the things of God. This ministry has been blessed to have broadcast on radio and internet radio.
Pastor Irving brings with him his experience of the ministry along with his very beautiful, talented, gifted wife and their children.
Pastor Irving has served as:
· District Executive Board Member
· District Evangelist President
· District Finance Chairman
· Jurisdictional Adjutant Dean
· National Adjutant Academy Member
· Director of Leadership Seminars
· Leadership Trainer
Pastor Irving's motto:
"Delivering a Real Word for Real People in a Real World with Real Issues"
Walter C. Chambers, Jr., D.D., D.Min